Meet Us at The Governor Generals Performing Arts Awards 2016
SKYFALL BLUE is honoured to be in attendance for the 2016 The Governor General's Performing Arts Awards Gala at the National Arts Centre on Saturday, June 11. Year after year, this event proves to be a meeting of Ottawa's finest performers, producers, artists, intellectuals, humanitarians, musicians and entrepreneurs. The entire evening is designed to celebrate Canadian performers who devote their entire life work to entertaining and inspiring us. From actors to producers, singers to composers, the night awards Canada's highest honour in the performing arts.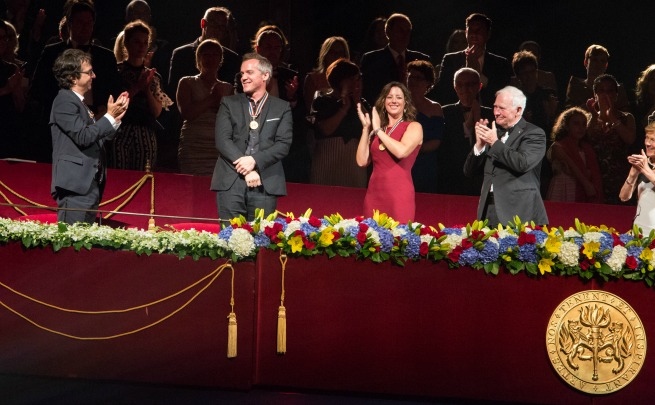 The Governor General's Performing Arts Awards Gala 2015
At SKYFALL BLUE, we pride ourselves on helping take businesses, artists, musicians and performers to the public sphere. We specialize in public relations, content development, website management and business consulting…but sometimes, we would rather head out on the town and simply enjoy the company and conversations with the brilliant minds behind the many clients we work with across the Ottawa Region.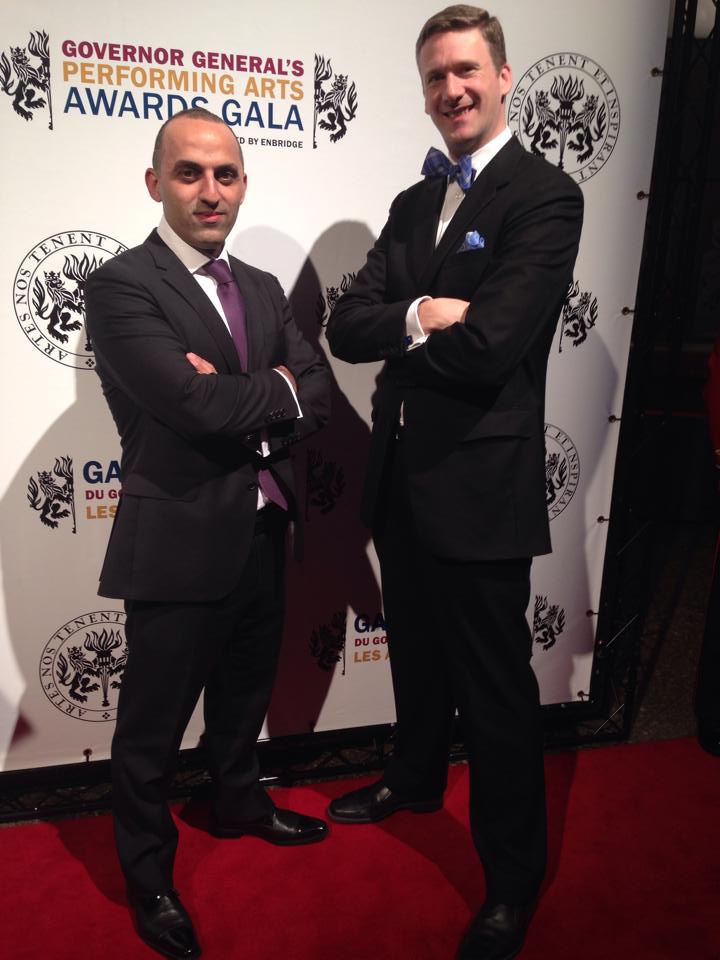 Fadi Ghaby CEO SKYFALL BLUE and James Mackenzie CEO Nimiety
The celebration gets underway at 6:30 with cocktails and canapés, followed by red carpet arrivals at 7:00, performance at 8:00 and wraps with champagne and dessert at 10:30. Guests are invited to savour complimentary locally crafted food, Canadian wines, champagne and a visit from Canada's own Governor General. The culinary experience at one of our cities most quintessential establishments makes for the kind of evening you find yourself craving all year long.
This year's Lifetime Artistic Achievement Award recipients are singer-songwriter Susan Aglukark, tenor Ben Heppner, contemporary dancer Marie Chouinard, playwright Suzanne Lebeau, and film producer Robert Lantos.  Michael Bublé is the recipient of the NAC Award and John D McKellor has received the Ramon John Hnatyshyn Award for Voluntarism in the Performing Arts.

We hope you join us at this awe-inspiring event and meet our SKYFALL BLUE Team. Check the event out online on Twitter @GovGPAA  #ggawards or visit their website www.ggpaa.ca for more information.