Most powerful
and

secure

hosting.
Choose the most appropriate website hosting platform based on your specific business needs.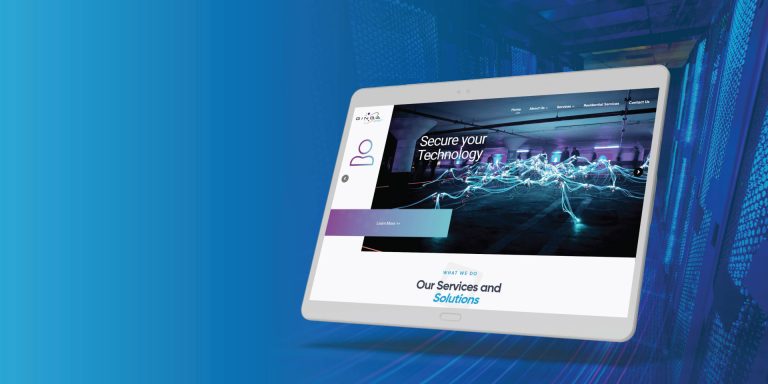 Website Hosting
Services in OttawaServices in Ottawa
Website Hosting
You hear about 'hosting your website' all the time, but do you really know what it means, let alone how to do it? Consider this – to post a website or a webpage on the internet, you need to be 'hosted' somewhere. Every single website is hosted on a publicly accessible computer that is called a server. Big and powerful websites require their own personal server. Smaller websites can share a server with over one hundred other websites. Your hosting plan comprises of the storage space you choose and the features that accompany that storage space. Our team is here to help you understand your website hosting needs and then choose the most appropriate website hosting platform based on your specific business. Whether you need a hosting platform that is budget-friendly, or one that is fast and easy to navigate, our team of website hosting experts will make it happen. Professional companies come to us for business hosting that is the most powerful and the most secure, while small businesses come to us for hosting solutions that are easy to understand and affordably. Contact us now for help hosting a website that is hassle-free, reliable and up and running 24/7.
Website Hosting Features
There are many features that you can expect from your website hosting provider. First, our team will help you register your very own domain registration or transfer your existing domain to our website hosting series. We offer easy registrations of most domain type names: .ca (.on.ca – sub Canadian level) .com .org .biz .net .info. We will educate you on ways to create an effective and marketable domain name based on competition, company name, SEO keywords and length of name. The next most common feature offered with website hosting services is email accounts. This enables you to create new email accounts that match your domain name. For example, if your business is called "Skyfall Blue", we would create each of your staff emails @skyfallblue.com. Another common feature of website hosting is File Transfer Protocol access. This enables you to transfer files from your computer to your website. Finally, WordPress is a great feature used in many websites for blogging and content management, complete with varying tools and widgets to make your online content more impactful. Beyond these examples,
Website Management Services
There are two types of professional expert website hosting services
Shared Website Hosting Plans: This plan features 50GB hosting, 750GB transfer, unlimited Pop E-mails, SSL, FTP, Stats, CGI, PHP, MySQL, Frontpage Ext, Agora Shopping Cart, PayPal Shopping Cart, Guestbook, PHP Nuke Content, Power Plugins related to your business, full web site statistics and the option of integrating powerful plugins for your business website such as: chat, blogger, gallery, online polls/surveys and simple search.
Virtual Private Server Hosting Plans: Virtual Private Servers are ideal for bigger website demands, as they allow for self-managed reboots, multiple users, and management of IP addresses, processes, system libraries, and configuration files. Each plan also includes the Plesk control panel providing "point & click" functionality over command line administration.
Additional Website Management Services
We offer an array of equipment options, network utilities and software packages that are readily available for fast and easy deployment with your website design. The datacenter allows you to take advantage of our high-speed, high-reliability connectivity options, expansive Global IP Network and state-of-the-art Internet Data Centres, while retaining direct control of your servers running your mission critical applications. You can also choose "remote hands" professional services options to support your co-located servers. We can also provide you FREE OF CHARGE our marketing package tools. Some of these tools include banner advertising, top search engine placement, newsletter management, and handy reference guides — and offer a one-stop solution to all of your online promotion needs. Promotional add ons include: 100 Search Engines Submissions, 2000 Free Banner Advertisements, Search Engine Position Report, Gif Optimizer, Banner Creator.
Call or email us today for a free no obligation demo of our hosting interface and the extra features that come free of charge with every hosting plan.