Recent studies from the Construction Marketing Association show that over 97% of construction professionals are actively engaging on social media. Why? To build credibility, increase brand awareness and enhance client loyalty. How they are actually doing it – and doing it successfully – is a whole other topic. We dug deep into cyberspace to uncover some of the leading construction companies on social media today. From Canada to France and beyond – these companies are excelling online, and here are some simple steps so that your construction company can do the same!
They Feature REAL PEOPLE from their team and their projects
* here, put screenshot of latest post on Facebook with Letter from the CEO
photo subtitle: Check out D-Squared Construction on Facebook
Get real with your followers! This company has been dominating social media for years. From personalized notes from its CEO, to professional videos and photography, tons of real-time behind the scenes shots from projects and a mix of inspirational quotes, they are doing everything a construction company should do to impress and attract new clients. 
Check out D-Squared Construction on Linkedin, Facebook and Instagram.
They Post the Type of Content Their Audience Wants to See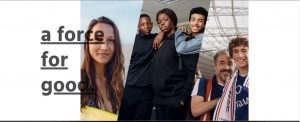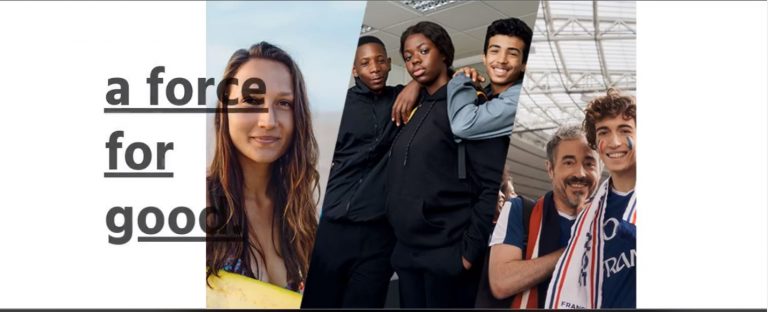 Speak directly to your target audience! @VINCI in France already has the upper hand as they are one of the world leaders in construction, but it is their use of short, branded GIFs on Facebook promoting their company, causes and clients that really makes them a leader online. They are obviously aware of the short attention span of viewers on social media and the need to make things visually appealing, impactful and educational. These snippets are a great example of thinking outside of the box when it comes to sharing information and knowledge.
Check out VINCI on Facebook
They Use Photos and Videos Like Crazy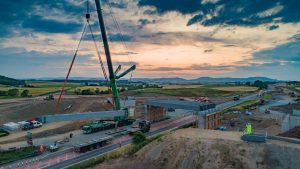 Photo: Check out @balfourbeatty on Facebook
Show off your work! This construction company uses their clout on Facebook to attract new subscribers to their Youtube channel, where they can most effectively show off and share details about their work projects. This means that they have pretty unique approach to their "Call to Action" by asking people to check out their video instead of begging people to call them. They are also mastering the hashtag game, using the hashtag #shapeeverything to promote their own brand. The last thing we love about this company is that they host Facebook Videos to celebrate diversity and topics like National Inclusion Week. Way to go @balfourbeatty.
Check out Balfour Beatty on Facebook and Instagram
They Have TONS of Facebook Reviews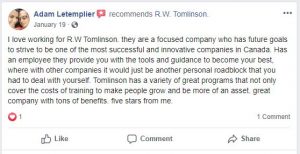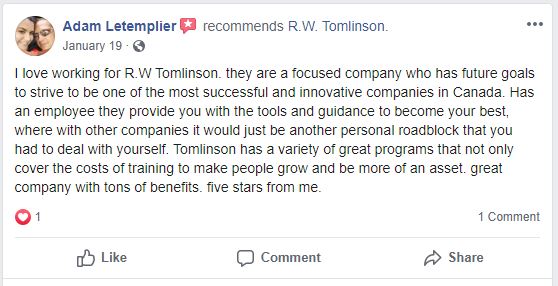 Review from @tomlinsongroup on Facebook. Check them out!
Get reviews, reviews and more reviews. @tomlinsongroup in Ontario has mastered the review game. Nowadays, anyone and everyone looking to hire a contractor starts by browsing through online reviews. Company's need to pay attention to what's being written about them on Facebook, Yelp and Google in order to be successful both online and offline. These online reviews are a surefire way to convert digital leads to actual clients, and Tomlinson Group has TONS of them. We recommend reaching out to your clients and asking them to write a review for you too! 
Check out Tomlinson Group on Facebook and Instagram
At Skyfall Blue, our team of social media experts, published writers and branding specialists have helped over 100 Ontario-based businesses, including some of the leading construction companies such as D-Squared, Akman Construction, Dreamscape, Greely Construction and Fencemasters create a successful online presence. We help construction companies redefine and refine the way that they are using digital platforms so that our clients can repeatedly see a powerful return on their investment and generate leads that convert..   
Ready to take your company to the next level on social media? Call our team now at 613-286-3289.