Whether you are an influencer, a social media manager or an entrepreneur trying to make your mark in the world this year, you need to be up-to-date with the latest trends in the industry. Here are some digital marketing trends you must include in your marketing strategy for the remainder of 2021.  
Instagram Overtakes Facebook
Instagram entered 2021 with over one billion users, most of whom are under the age of twenty. Meanwhile Facebook, due to many privacy concerns and political issues, has been rejected by the younger generation and dubbed the social media platform for the  'older generation'. Choose your social media platform wisely based on your demographic.  
Chatbot Conversation
If your website does not currently have a chatbot installed, you need to install it now. For 24/7 customer support in 2021, users have come to expect instant replies online from corporate chatbots. Nobody wants to wait on hold over the phone anymore. As early as January 2021, 43% of consumers admitted that they preferred to communicate with an online chatbot rather than a customer service representative from over the phone.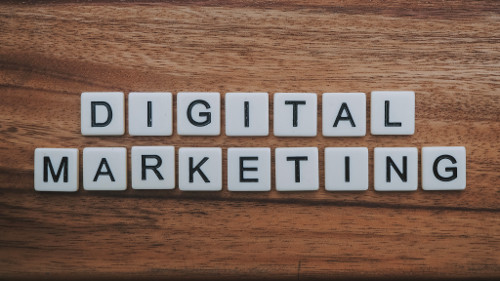 Video Marketing 
For instance, the prevalence of video in digital marketing in 2021 continues to grow. Studies show that videos on social media are more likely to attract engagement. The result? Companies claim that videos also increase their lead generation and conversion rates.  
Shoppable Social
Businesses can now tag products in their Facebook and Instagram posts. In a way like never before, users can actually get from the marketing advertisement to the final point of sale within seconds. The ease with which people can shop online in 2021 is unprecedented. 
Interactive Content
There are a lot of new features on social media platforms like Instagram and Facebook that enable interaction between clients and companies. One popular digital marketing trend in 2021 is the use and efficacy of interactive content online. This can be anything from quizzes to polls to 'live' streams of fitness videos. The way we create and receive content is changing.  
Voice Searches
A common digital marketing trend in 2021 is that people are more likely than ever before to ask Siri or Alexa for help searching, calling, texting and so on. This means that SEO is shifting to consider voice searches and keywords based on the words people use while they are speaking, not typing. 
Analytic Power
The need and impact of proper reporting as well as regular analysis of reporting is becoming more and more important every single day. Many online reporting platforms exist and we recommend the following: https://datastudio.google.com/u/0/navigation/reporting 
In conclusion, while not every business can optimize their use of all of these digital marketing trends of 2021, to truly remain competitive in the global marketplace, your company and your brand need to make some choices. It's best to choose which of these approaches work for your target audience, but also your skill set. If you want to do more but you can't quite figure out how, contact our team at Skyfall Blue today for support.