Have you ever visited a website online, and shortly thereafter, received ads for that very website?  On every social media platform, every website and seemingly, everywhere you visit online? Welcome to the powerful practice of retargeting ads. This article will explain what retargeting ads are. What the benefits of using retargeting ads for your business are and how you can set up retargeting ads right now. 
What are Retargeting Ads? 
First and foremost, it is essential to understand the distinction between retargeting ads and traditional banner ads (which you see on websites). Retargeting ads are a specific type of online advertisements that are directly targeted to people who have already visited your website. Or are already a contact in your newsletter database.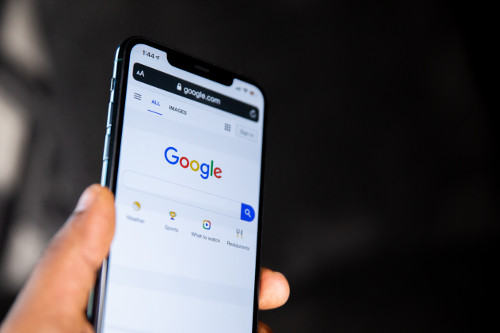 What are the Benefits of Re-targeting Ads?
Secondly, re-targeting ads focus on advertising to people who are already curious about your brand. Since they have been to your website or have connected with your business somehow online, they are more likely to purchase than someone who has never seen your brand before.

 

Thirdly, re-targeting ads for your business give you a fast and reliable return on your investment. Some studies show that there is a 78% of conversion within one day of clicking on a retargeted ad.

 

Furthermore, re-targeting ads are connecting you with people who are already existing customers. In the words of Facebook itself,

"

inspire people to rediscover what they love about your business

"

.

 

Similarly, there is an element of personalization in the creation of every retargeted ad. Since you already know who you are targeting, you may also know what they are interested in and how to market to them directly.

 

Loyalty is a business owners best friend. Retargeting ads for your business use this principle of loyalty to engage with customers who already support your brand.

 
How can I set up Re-targeting Ads for my Business?
In addition, the process of setting up a retargeting ad for your business is simple enough if you are already familiar with Facebook Advertising and Facebook Audience Manager.  
After that, you need to collect your existing contacts from the pixel from your website. Add that list to your Facebook Audience Manager. Indicate a destination website URL. Set up your ad audiences. Determine your budget, build your ad and track the success of that ad.  
Above all, if this sounds like a foreign language to you, the next best way to create a retargeting ad for your business is to outsource it to a digital marketing company that you trust.  
In conclusion, our team at Skyfall Blue has decades of experience in re-targeting Facebook ads and are eager to learn how we can help you. Contact us today for more information. 
Still unsure if a retargeting campaign will help your business? Let us show you how effective it is with our case studies from other companies that we have worked with. Don't delay, contact the team at Skyfall Blue now!