Get A Comprehensive Website Audit
From Skyfall Blue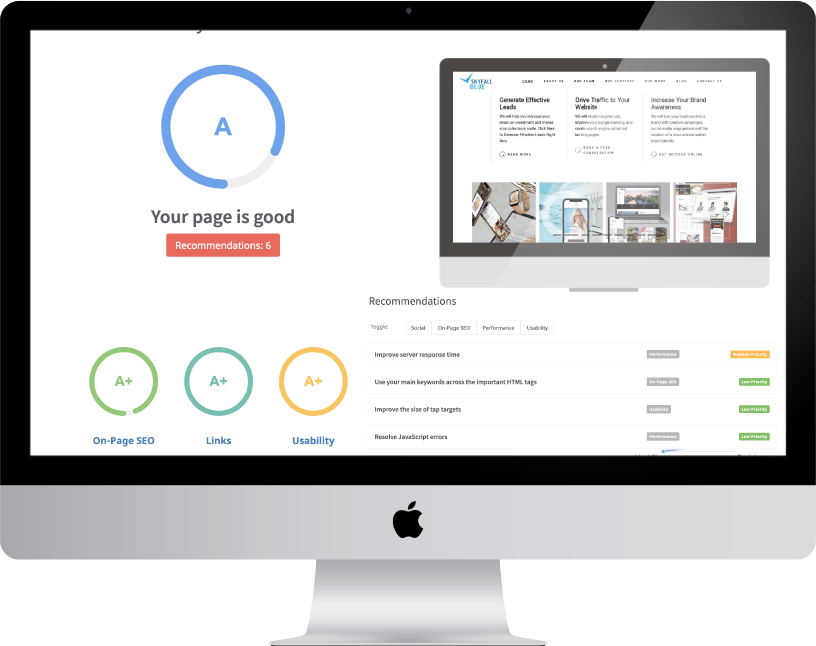 Fill out the form and get a FREE PDF REPORT.
A website is like a business card for your company. It can help you build trust and credibility, and it can make the difference between a customer clicking on your ad or not. That's why website analysis is one of the most important investments you can make in your company. But many small businesses don't know how to get started with website analysis, or they think their site isn't worth the investment.
We also provide professional advice and recommendations on how to improve your site in order to grow your business and increase conversions.
So what are you waiting for? Set up an appointment today!
Search Engines rely on many factors to rank a website. We provide a clear, actionable, prioritised list of recommendations to help improve.
Improve your website, rank better in Search Engines with our report.