Do you manage or own a construction company? 
Does everyone keep telling you that you need to be on social media? 
Are you resistant to jumping aboard the social media train? 
We get it. The last year we posted an article highlighting some construction companies that are doing amazing work with their social media platforms, and this week we want to share with you some easy steps to do the same. Having worked with many of Canada's leading construction companies, we know how hard it can be to take the incredible work you do offline and translate it into something powerful for your bottom line and your business online. This blog will show you how to start that journey on Facebook in a fast, easy and freeway!
Why Facebook? 
Lots of reasons! First and foremost, online reviews. Facebook allows your customers and clients to leave honest and real-time online reviews and to read what others have said about you. More often than not, people are going online to search for reviews before they even visit your website. The goal is to get the Facebook Page to inspire potential new clients to visit your website due to, amongst other things, your great online reviews. This is called "Lead Generation". Second, Facebook is a great platform where millennials and older generations hang out online, who tend to be the top consumers of construction services. Finally, Facebook is a great platform for extending your target reach and engaging with potential new clients through their sponsored ad opportunities. 
Step 1: Create a Company Page on Facebook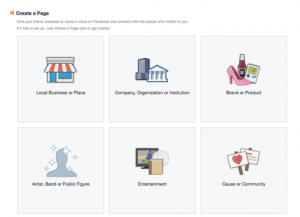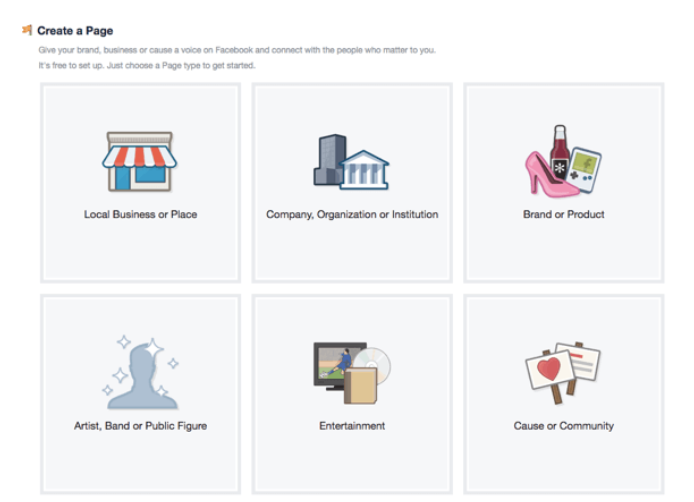 This is a free option and is a surefire way to legitimize your company online and manage and control what people are saying about you online and how your brand is perceived online. 
How to: 
Login to your Facebook and select "Create" from the top right corner. Then from the dropdown choose, "Create a Page".

Select from the type of business options:

Local Business

or

Company, Organization or Institution or

Brand or Product

and more

.

Option two enables you to scroll down and select the more specific business title of "Engineering/Construction".

Once you have filled in the requested information, select "Get Started".
Step 2: Upload Photos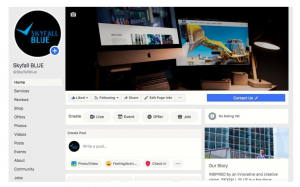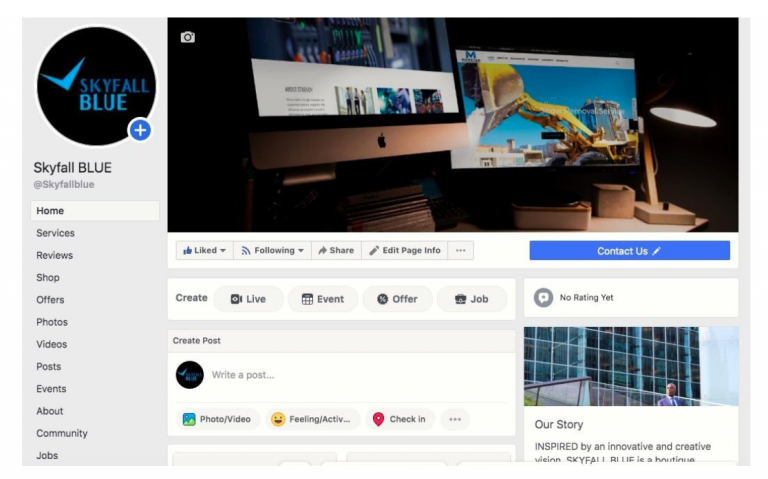 This is your chance to use some of the incredible photos you have of your projects, your machinery or your team to really make your page stand out. 
How to: 
Profile Photo: Click the photo slot for your profile photo and click upload photo. Find a photo that represents your brand (a logo is often ideal here) and ensures its size fits in a square without much wording on the edges ask it may be cropped into a circle. Select Upload Profile Picture.

Select the photo for your cover photo. This is a wider length photo and can be a powerful image of your team at work, an event feature or anything else that really tells your story. The image is shown at 820 x 312 pixels on a desktop and 640×360 pixels on mobile. It must be 400 pixels wide and 150 tall. Once you find the right photo, click the upload cover photo. Feel free to test a few images and reviews on your phone and computer before making your final decision.

All photos can be changed anytime, but we recommend not changing them too frequently.
Step 3: Populate your Facebook Page
Content (a mix of words, images, videos, and infographics) is powerful on this medium so it is important that you fill the empty text boxes with accurate, grammatically correct and succinct content for your users to reference. Move through the business page prompts from Facebook if you need help to find where to add content, but make sure you populate the following sections:
Page Description

Username

About: Fill everything in here, including your business information, contact information, more information, story, and team members.

Long Description can be added under the "Story" tab on your about page. 
Step 4: Write your first post!
We know you are excited to invite everyone to check out your new page, but wait until you have added at least one (ideally more) meaningful posts to send out those invites. 
How to: 
On your Facebook Page profile, find where it says "status" and here you can type in content, share videos, share photos or share links. 

We recommend starting with a "Welcome to our new Facebook Page and thanks for following" type post that tells people why they are there, what they can expect from your page and highlighting anything that can keep them checking back such as future contests or promotions that will be featured on the page. 

Other great post topics for construction companies include: 

Staff Features

Project Case Studies

Local Industry News

Words from your CEO

Local Events

Contests, Promotions, and Special Deals. 

Not all of your content, but most of it, should include a compelling "Call to Action". This is a statement that inspires viewers to do something with your information and a link or contact number/email. I.e. Visit our website for more information, call our team today, learn more, attend our event here, click here to learn more, etc. 
Step 4: Invite all your friends to Like your Facebook Page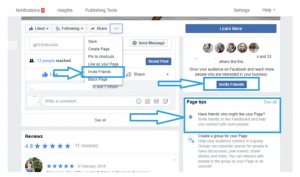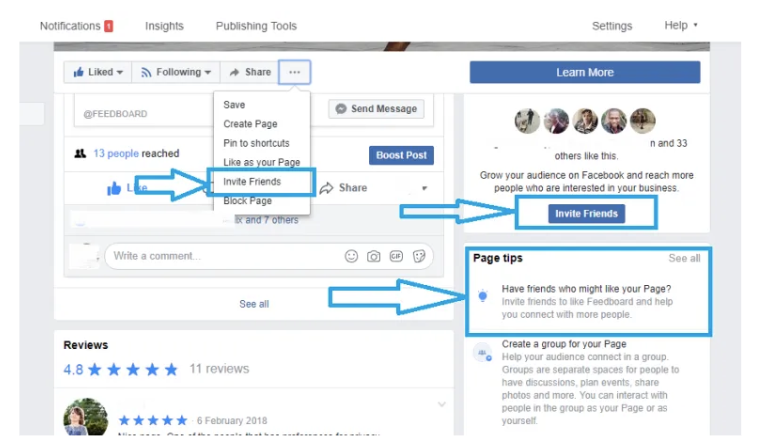 Next to having an actual Facebook page that your potential and current clients can find, it is essential that you have an engaged 'fan base' on your page. The best way to do this is to start by inviting everyone on your friend list to like your page. Some will, some won't (and don't take it personally if they don't), but over time, by following step 3, your page ' fans' will expand far beyond your immediate supporters. 
How to: 
Go to your Page and click Community in the left column. From there, go to the right column, click "Invite your friends to like your page". You can click the box that says "Select All" at the top of the page or select friends manually. Wait and see who likes your page!

Add "Follow Us" logos on your website and other social media links. 

Keep posting great photos and content. The more compelling your content, the more likely people are to follow you. 

Ask your staff to invite their friends to like your page too! 

When you post a new status or photo on your page, look at the reactions below. You can click the image or likes of the reaction and then scroll down to see if any of those people do not already follow your page. If they are not following, select "invite" to invite them to follow your page. 
Photo Source: https://www.chuksguide.com/helper/invite-all-your-facebook-friends
Once you have the basics completed and your new Facebook page is up and running, it might be time to consider Facebook Advertising. You can simply boost any of your posts for a paid advertisement to reach a greater audience that you select through targeting, or you can outsource this to a social media company like our team at Skyfall Blue to curate and develop a strategic Facebook advertising plan that will help you impact your bottom line. Curious to learn more? Call our team today at 1-613-286-3289 or email us at [email protected].