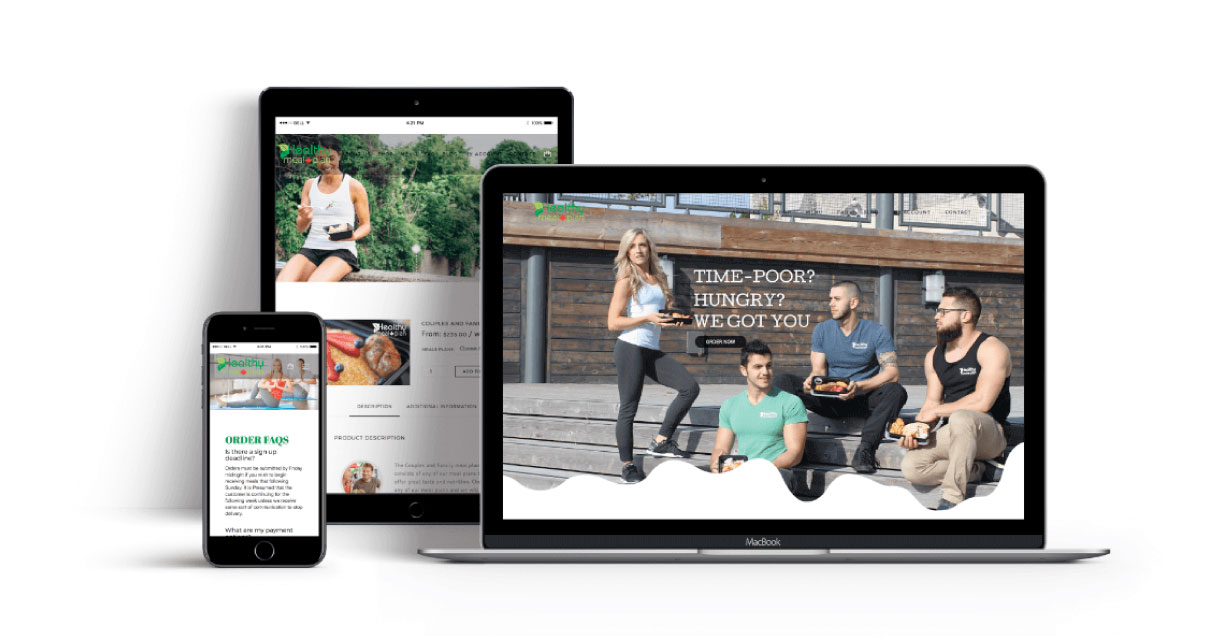 Healthy Meal Plan
PROJECT OVERVIEW
website design & development, creative branding, marketing strategies, Social media, brand & collateral
Healthy Meal Plan is a meal delivery service based in Ottawa. They approached our team to initiate and manage their social media identities on Facebook, Twitter and Instagram, to design and develop a new website and to powerfully rebrand the look and feel of the company.
SOLUTION PROVIDED
New Website Design & Development: Content, professional photography, and design.
Ambassador Program: Development of ambassador relationships with relevant industry partners, curation of professional photoshoots, and ongoing blog posts.
Creative Marketing Product Development: Product line cards, artwork and design for tradeshow banners, e-newsletter and targeted SEO campaign.
Blogging: Four blogs per month for use on website and social media campaigns.
Social Media Strategies & Engagement: Instagram: 9,700 followers, Facebook: 1,089 likes, Twitter: 1095 followers with active, ongoing engagement.
Social Media Campaigns: Creative design for holiday and event specific Sponsored Facebook Ads.
RESULTS
An 1000% increase in social media following and a dramatic reach to new clients across Ottawa. The launch of the website and social media initiated new partnerships in the community, guest spots on CTV Ottawa Morning, and a 50% increase in new clients within six months.